Physical Education
P.E. and sports events
National Curriculum Guidelines:
A high-quality physical education curriculum inspires all pupils to succeed and excel in competitive sport and other physically-demanding activities. It should provide opportunities for pupils to become physically confident in a way which supports their health and fitness. Opportunities to compete in sport and other activities build character and help to embed values such as fairness and respect.
The national curriculum for physical education aims to ensure that all pupils:
develop competence to excel in a broad range of physical activities

are physically active for sustained periods of time

engage in competitive sports and activities

lead healthy, active lives.
In some sports events children are divided into house teams. Each house team will consist of children from Reception to Year 6, working and competing together to earn House Points.
Children compete in house teams during sports day, with a house team winning the trophy. Our pupils work in co-operative learning groups in all areas of the curriculum, thriving in a variety of activities where they are both supported and challenged. The aspect of competition is an important aspect of the new P.E curriculum, providing pupils with opportunities to compete against their peers as well as their own 'personal best'.
As a school, we have decided to embrace this part of the curriculum by working in house teams. Siblings may not necessarily be in the same house team. They may in fact be competing in a different team- much like our exciting competitions such as the 'Ursuline World Cup'. Therefore during sports day, parents can walk freely around the various activities to see their children take part in the day.
The children, Governors and staff are excited about this system which works effectively in other local schools and feel that this helps us to meet National Curriculum requirements.
Swimming
For the 2018 to 2019 academic year, 95% of current year 6 pupils are meeting the national curriculum requirement to swim competently, confidently and proficiently over a distance of at least 25 metres, using a range of strokes effectively and can perform safe self-rescue in different water-based situations.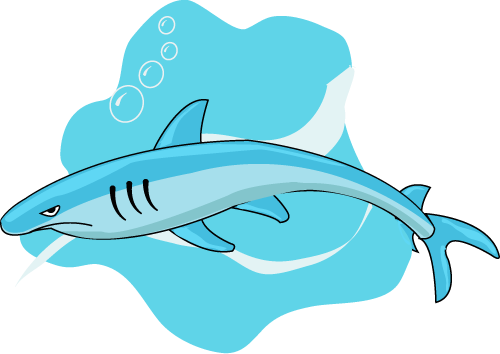 Sports Premium Funding
The Crosby CAPITAL cluster of schools have received a substantial amount of funding, known as 'Sports Premium Funding' from the Government. This funding is ring fenced and Ofsted monitor the expenditure and its impact.
Following a school P.E. audit we have identified our needs, areas for improvement and ways in which we will spend our funding.
Funding received 2016/17 - £9785
Funding received 2017/18 - £19580
Funding received 2018/19 - £19580
Ursuline's aim for the Sports Premium Funding:
We aim to use the Sports Premium Funding to:

develop or add to the PE and sport activities that our school already offers
build capacity and capability within the school to ensure that improvements made now will benefit pupils joining the school in future years

There are 5 key indicators that schools should expect to see improvement across:
the engagement of all pupils in regular physical activity - the Chief Medical Officer guidelines recommend that all children and young people aged 5 to 18 engage in at least 60 minutes of physical activity a day, of which 30 minutes should be in school

the profile of PE and sport is raised across the school as a tool for whole-school improvement

increased confidence, knowledge and skills of all staff in teaching PE and sport

broader experience of a range of sports and activities offered to all pupils

increased participation in competitive sport
Curriculum
A staff audit was used to inform our future planning of funding and teaching in P.E at Ursuline. These audits demonstrated that teachers now feel more confident in teaching P.E due to the high level of CPD provided to us by Chesterfield High School (£5184). Teachers are now receiving CPD in 'Outdoor Games'. As the quality of teaching and learning improving in school, our resources will need to be updated. We plan to spend around £240 on some new shelving storage and around £200-300 on updating our equipment so that teachers can access more suitable recourses in the school hall. We have made a fantastic link with The Northern Cricket Club and receive coaching in squash in school on Monday afternoons. Some children now spend their free time at the club.
Healthy Lifestyles
At Ursuline, we continually encourage positive attitudes towards healthy eating and exercise: we believe these fundamental values which we hope our pupils adopt. Pupils who enjoy a healthy lunch and demanding exercise are pupils who are focused and happy in class. We plan to use the Sports Premium Funding to help tackle obesity and encourage 'less active' children to develop a positive attitude towards Physical Education.
Although our school has great outdoor space, we plan to buy Outdoor Gym Equipment (approx. £4000) for children to use at break and lunchtimes as well as during social and physical interventions. Staff and children look forward to trying out the new equipment such as horse riders, slalom skiers and waist twisters!
Competition
Competition in P.E is a key focus in the new curriculum for physical education. We have already used some of the Sport Premium Funding in this area; our year 5 and 6 football team continue to have the opportunity of taking part in coaching sessions weekly for two terms provided by Active Soccer Coaches (£2800) . We will be using the Sport Premium Funding to make links with local clubs where we can take part in competitions.
As in previous years, we continue to use our funding for costs in competitions and tournaments.
Sports funding